Bota Box Malbec 3L Box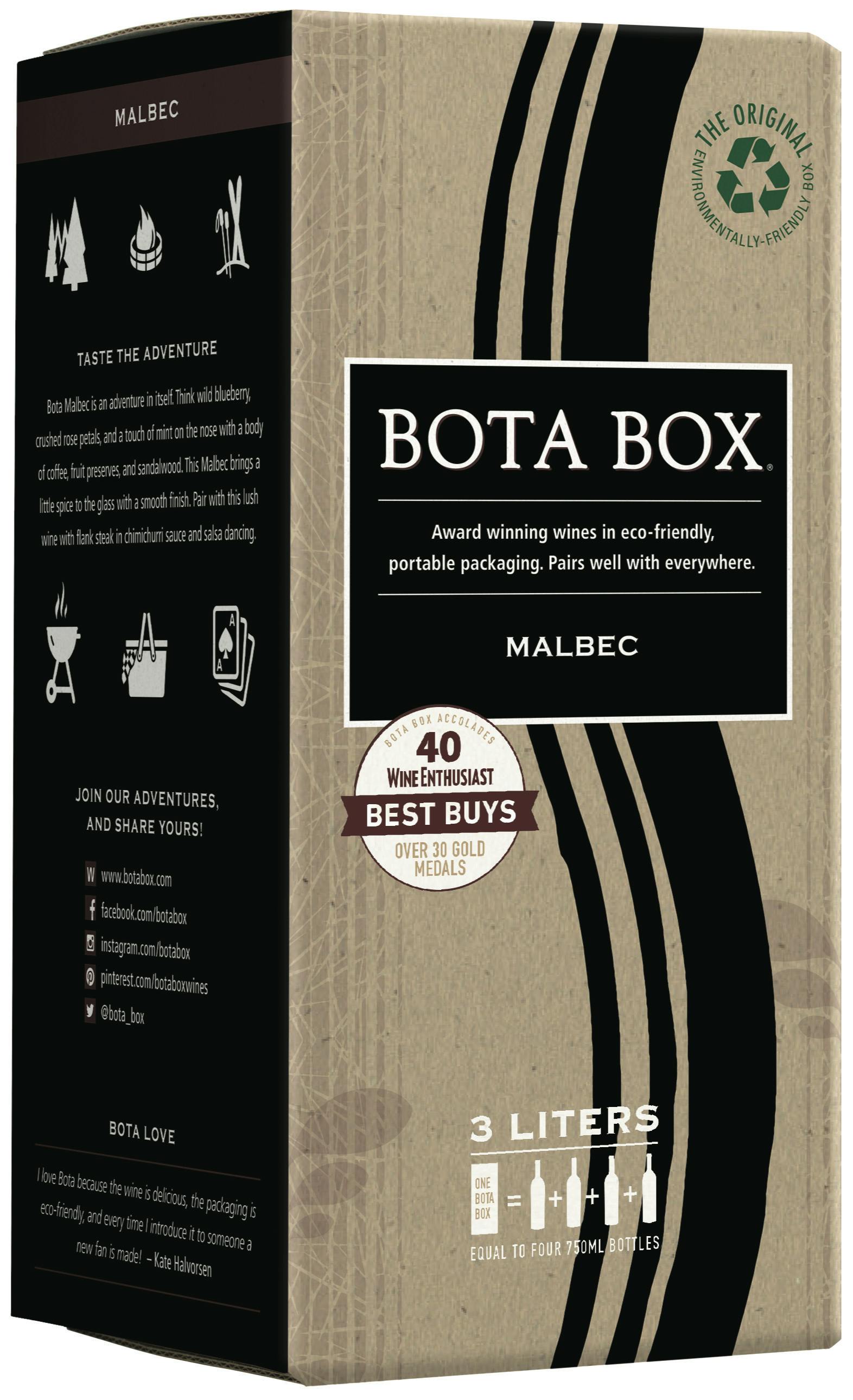 Bota Box Malbec is a plush, medium-bodied wine with aromas of blueberry and blackberry. Jammy, luscious flavors of blackberry jam and blueberry syrup follow, leading into soft, earthy tannins on the finish. Pairings: Malbec's bold profile makes it the perfect pairing for red meats, as well as spicy Mexican, Cajun, or Indian food and tomato-based Italian dishes.
This is a vintage item, but we do not track the vintage in inventory. The information shown describes a recent vintage of this item, but may not describe the vintage you will receive. If you require a specific vintage of this item, please contact us to inquire about availability.