Black Box Riesling 3L Box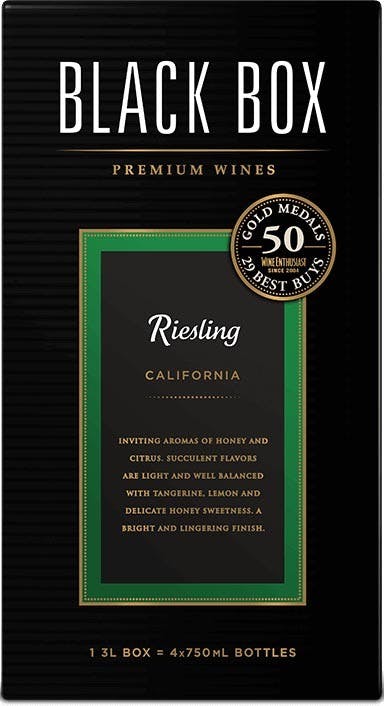 Ripe stone fruit and nectarine flavors with hints of honey and citrus. Black Box Wines Riesling forms a lush palate with delicately balanced acidity that culminates in a bright, refreshing finish.
This is a vintage item, but we do not track the vintage in inventory. The information shown describes a recent vintage of this item, but may not describe the vintage you will receive. If you require a specific vintage of this item, please contact us to inquire about availability.