Purity Vodka 50ml Bottle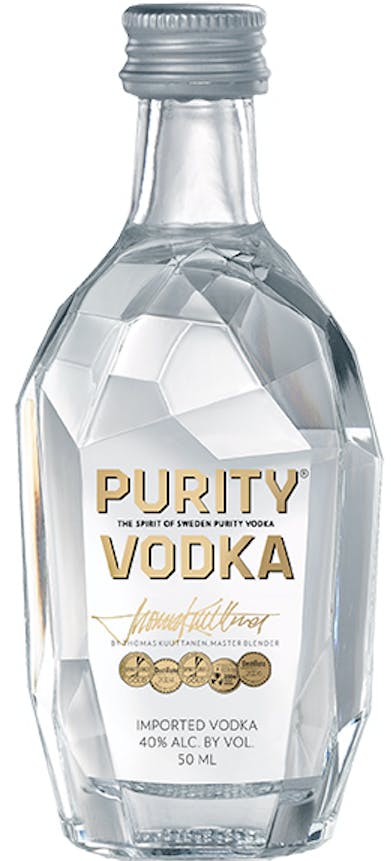 Purity Vodka is the result of a long lasting quest to redefine vodka, bringing character to a spirit which by tradition is more one of image and style rather than substance. Daring to stand out from the crowded cluster of neutral, mainstream vodkas, Purity has not been made to please everyone. It is full-bodied, complex and loaded with character yet, nevertheless smooth and sophisticated. A slightly out of balance sensation you might say. Combining heritage and innovation, Purity Vodka comes to life in a proprietary pot still at the Purity Vodka Distillery at Ellinge Castle in the south of Sweden. Unlike other vodka producers, Purity has developed a still designed specifically for vodka production. During the thirty-four distillations, ninety percent of the liquid is lost. The remaining spirit is so pure that no filtration is necessary, leaving all the natural flavours and character in the vodka. Because taste does matter.
Wine EnthusiastPackaged in a luxe bottle with diamond-like facets, Purity is made from organic wheat and barley, and distilled a whopping 34 times. Remarkably bright in appearance, this vodka is lightly sweet on the nose and palate, mildly citrusy and has a crisp, almost effervescent feel.