Diamond Bear Brewing Company Big Rock Root Beer 6 pack 12 oz.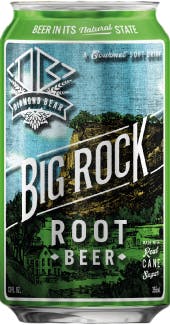 Unavailable
We're sorry, but this product is not currently available.
This caffeine free, premium beverage is spicy and earthy. It boasts a lovey foam head and is chock full of pure, cane, sugar. If childhood had a flavor, this is probably it!